Roberto Soldic Talks Signing With ONE Championship And His Promotional Debut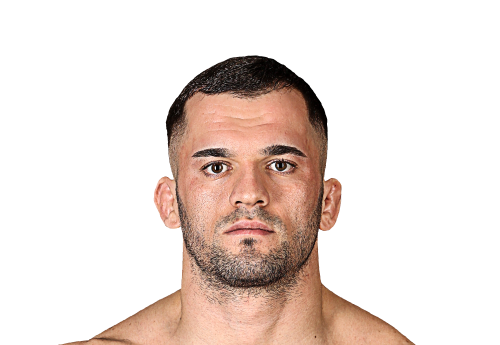 When Roberto "Robocop" Soldic decided to test free agency, he set the MMA market alight. After amassing an 8-1 record, with 7 knockouts, and gaining both the middleweight and welterweight titles in one of Europe's largest MMA promotions, KSW, Soldic was ready for new beginnings.
After deciding to put pen to paper with ONE Championship last August, the latest chapter of the Croatian's career will begin when he meets Murad Ramazanov on Friday, 2nd December, at ONE On Prime Video 5: De Ridder vs. Malykhin. 
With so many offers on the table for the knockout artist, Soldic felt the stiff competition and opportunities in ONE compelled him to sign with the Singapore-based promotion.
"Many offers came after the KSW contract. UFC offered me a deal, too. They wanted me, then ONE Championship and then KSW offered me more money. I decided to sign with ONE after I flew to Singapore and saw something different. Good energy, how they respect the guys, and how they care about fighters. The contract was very good, but they also said I can compete in every combat sport, like kickboxing, Muay Thai, which I also wish to do eventually, but for now I'll focus on MMA," he said.
"Everybody was surprised that I went to ONE because they expected me to go to UFC, but I just wanted something different. I want to create my own legacy. I know many ex-UFC fighters, and they tell me I've done the best thing because ONE Championship is growing very fast, and they're coming to Europe and America now with Amazon, also. "It's not going to be easy here, [but] I wasn't comfortable anymore in KSW, because I was constantly winning. This just gets boring to me. Now, it's different. I want to be a combat sports champion, but it will be very hard."
The combat sports world waits with bated breath to see what "Robocop" can do in ONE, but the adversary awaiting him will be looking to crash the party and slow the hype train. Ramazanov is 3-0 inside ONE Championship and has an 11-0 record across his career. The Russian star has been eyeing a shot at ONE's welterweight crown for some time, and he'll be looking to go through Soldic to secure it.The Croatian powerhouse recognizes the level of competition he'll be facing next Friday, and he says it's exactly what he wanted from his new home.
"Ramazanov is dangerous. He's a teammate of Khabib and Islam Mackhachev, who is the UFC champion now, so it's not going to be easy. He's 11-0, it's good for me," Soldic said.
"I like a good fight. I want good fights so people can see I'm different. I will show it again in ONE Championship on the world stage, so it's not going to be easy – and that's why I'm here."
ONE On Prime Video 5: De Ridder vs. Malykhin takes place on Friday, 2nd December. US fans can watch live on Amazon Prime with an active subscription. UK fans can watch live at 2am on WATCH.ONEFC.COM