'I'm not too impressed' – Jonathan Haggerty says future MMA opponents will be scared of his striking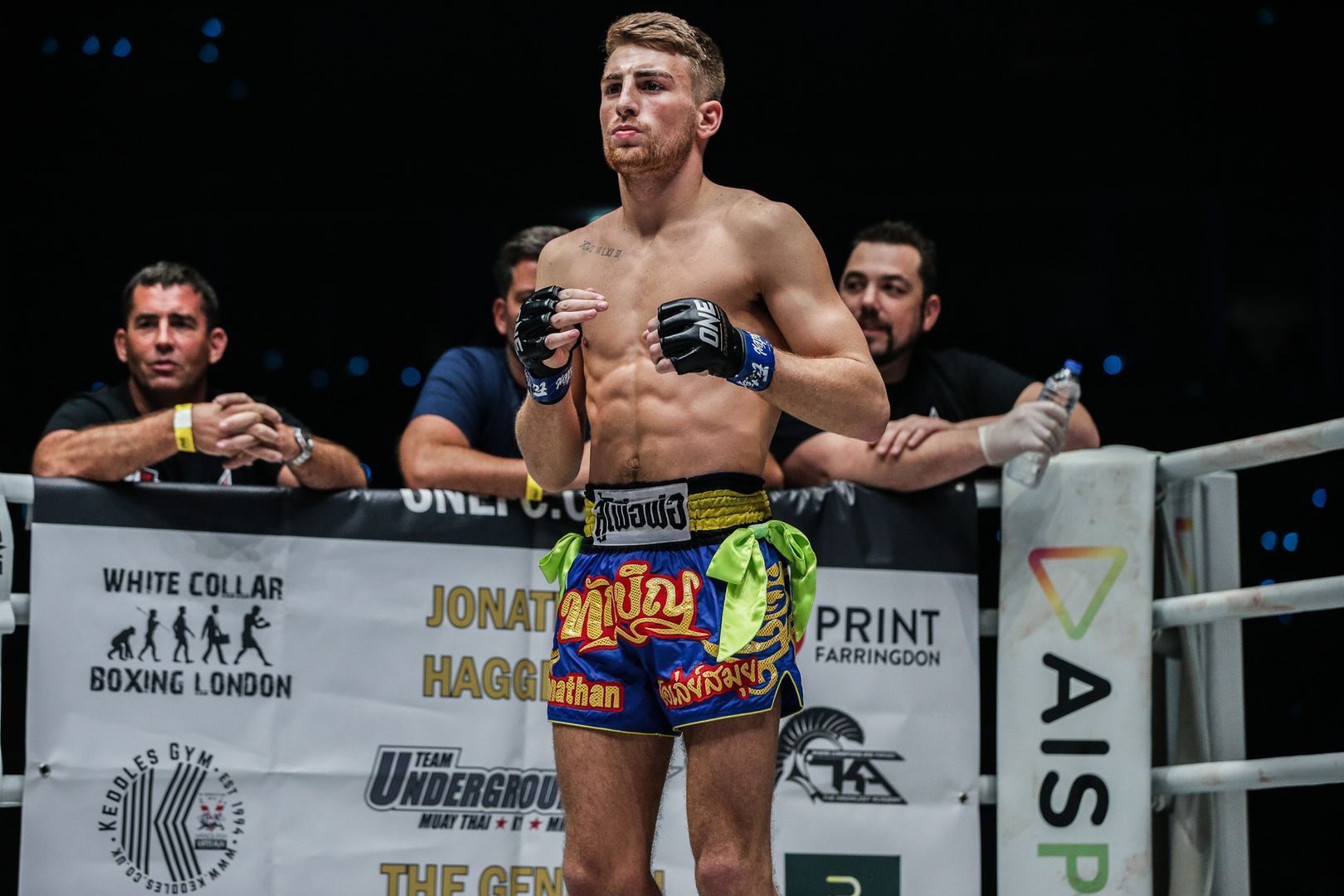 It's been discussed for some time, but ONE Championship star Jonathan Haggerty's transition from Muay Thai to mixed martial arts may finally be on the horizon.
The former flyweight Muay Thai king makes his bantamweight Muay Thai debut against Vladimir Kuzmin at ONE on Prime Video 4 this Friday, November 19, but he's already placing a timestamp on his window to enter the world of MMA.
"The time is now or never really, you know," Haggerty revealed.
"It was a tough decision whether to go straight in to pursue MMA or to go back to Muay Thai. We took the bantamweight division. We're going to see how it goes, but I feel like next year, 2023, is the year that I put some submissions on people."
"The General" is confident about how his skills in the all-encompassing sport have been developing. He has respect for the grappling prowess and all the facets that make up mixed martial arts, but he remains unimpressed by the level of striking amongst its practitioners.
When his transition eventually comes to fruition inside the ONE Circle, the 25-year-old says he will go to his bread and butter to stun his new competition.
"Yeah, I feel good so far with it," the former ONE flyweight Muay Thai king said.
"You know, I've looked at the opponents in MMA, and I'm not taking nothing away from it as it is a different sport. And I've never been there, so I can't really say. But I'm not too impressed. I think they'll be very scared of my striking, and they will just turn into wrestlers," Haggerty asserted.
Before he makes any concrete plans to switch sport, however, the British striking star seeks to introduce himself to ONE's bantamweight Muay Thai division in style when he opens up the main card against Russian striking prodigy Kuzmin this Friday at the Singapore Indoor Stadium.
You can watch ONE on Prime Video 4: Abbasov vs. Lee on Friday, 18th November at 1am. To watch, go to https://www.onefc.com/how-to-watch/oneonprimevideo4/